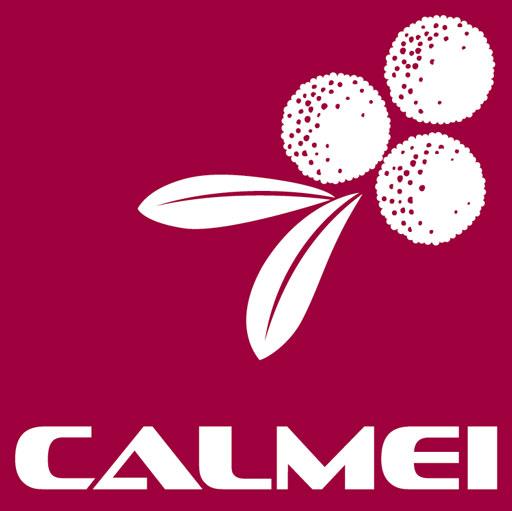 CALMEI CREATED CALIFORNIA'S YANGMEI INDUSTRY.
Be A Part Of The Story By Joining Our Family Of Commercial Growers.
WHAT IS YANGMEI?
Ranging From Beautiful Shades Of Purple Velvet To Ruby Red, And Creamy White, With A Deeply Satisfying Flavor And Pleasant Mix Of Sugar And Acid, Yangmei Truly Is A Sensual Delight.
Beyond being delicious and beautiful to behold, yangmei contains a number of health-giving properties. A number of studies have found that yangmei contain essential micronutrients, including a high amount of anthocyanins and flavonols which are reported to have anti-inflammatory, and anti-oxidative properties.
Chinese farmers, over thousands of years, have developed increasingly superb cultivars prized for their color, flavor, fragrance, and shape. While yangmei has long been popular around its place of origin, Southern China, it is only now over the last few decades, thanks to modern infrastructure, that yangmei cultivation has exploded in China.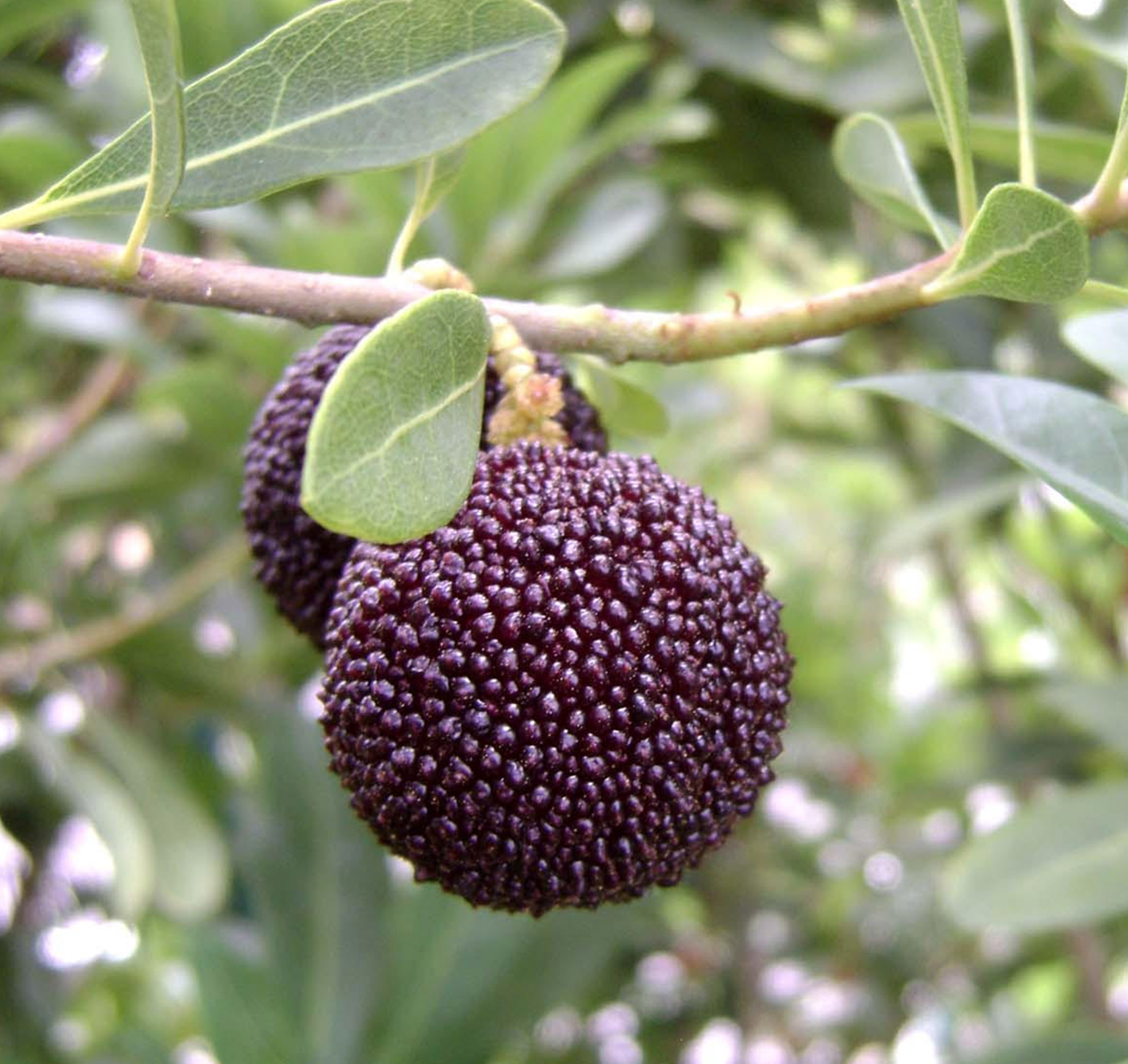 ABOUT CALMEI
Before Calmei, It Was Impossible For U.S. Consumers To Purchase Fresh Yangmei Anywhere In The U.S. We Solved This Problem By Becoming The First U.S. Producer Of Yangmei.
It began in 2011 in a suburban backyard in Fremont, California, where Yunfei Chen, a scientist by trade, germinated his first yangmei seed. Within a few years, and after much trial and error, Yunfei succeeded in producing yangmei fruit of the highest quality. In an effort to share this delicious and nutritious fruit with the wider public, Yunfei and Charlie founded Calmei, Inc.
We are thrilled to provide consumers with the opportunity to enjoy the taste and health benefits of yangmei, a fruit beloved in China for several millennia.
OUR CULTIVARS
We Are Growing Distinct And Unique Yangmei Cultivars To Bring To The US Market.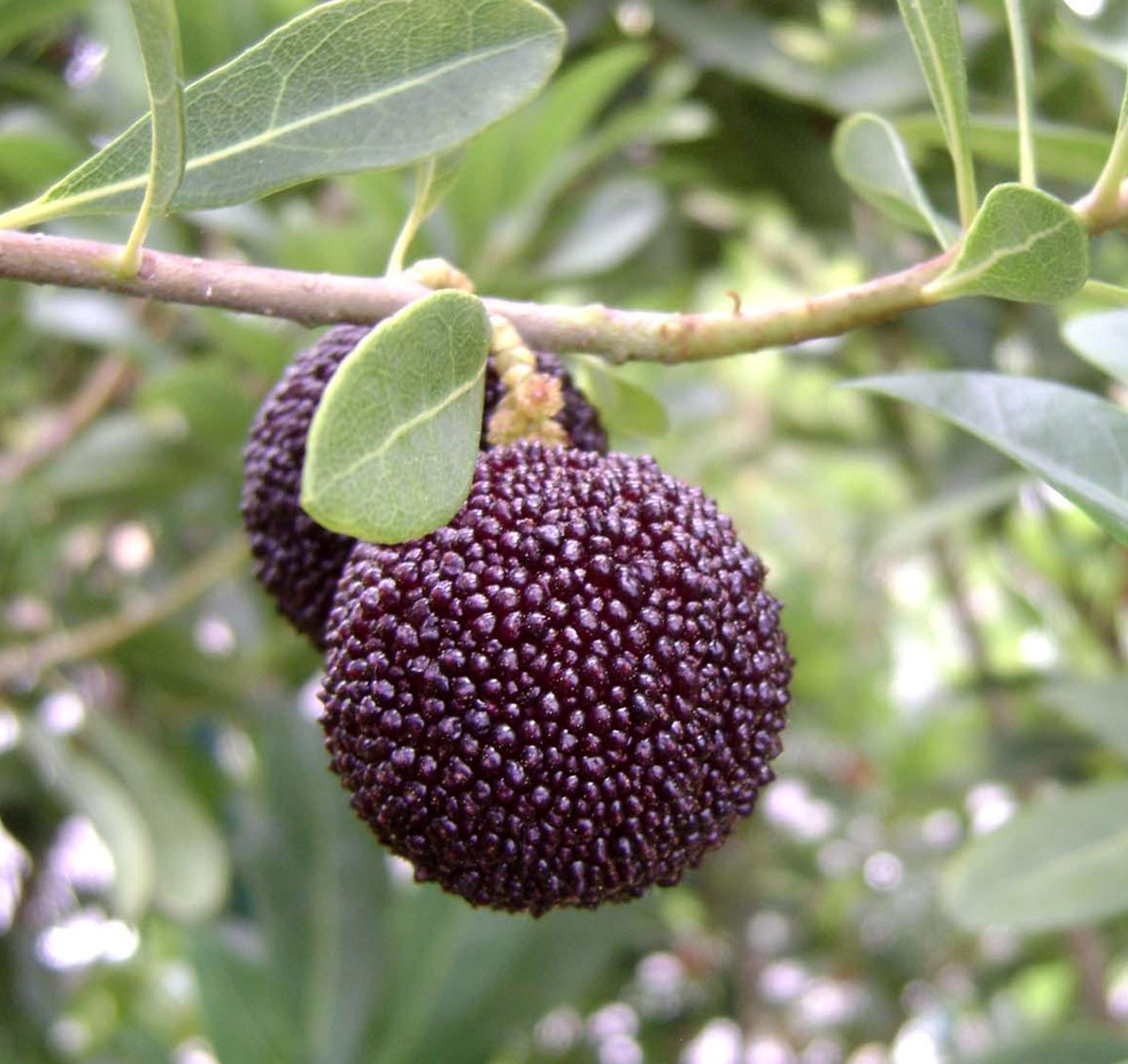 Purple Pearl™
Yangmei is a very popular fruit in China. It has an attractive appearance and color, a unique and rich flavor, and great sugar-acid balance. It also has a high content of anti-oxidants. Our yangmei fruits are fresh-picked from local farms. The California sun makes them even sweeter and tastier. "Purple Pearl" mostly consists of the famous Chinese elite variety Biqi.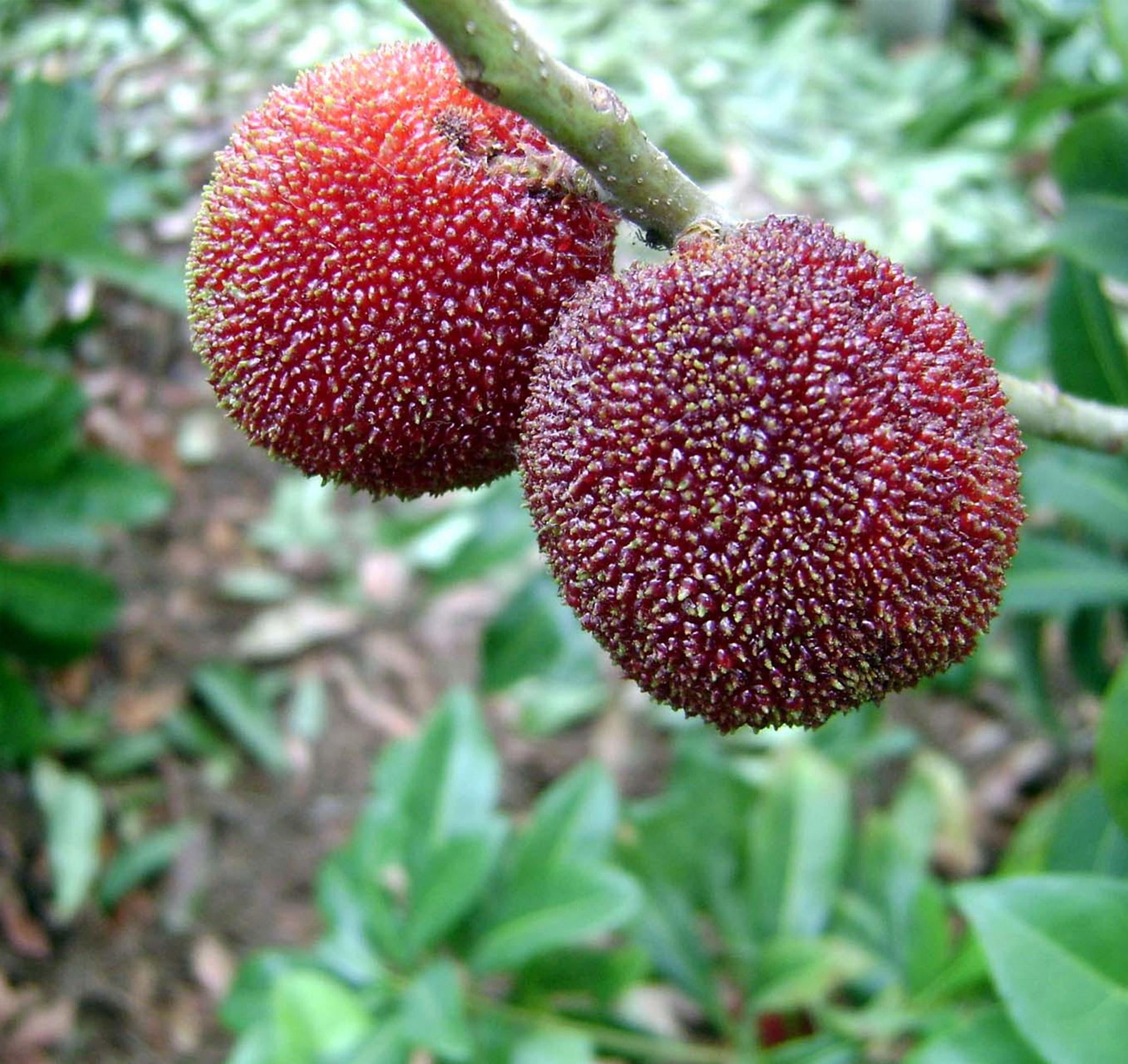 Eastern Giant™
The largest yangmei variety Dongkui is available from California local farms! "Eastern Giant" mostly consists of Dongkui, the king of yangmei, although it may occasionally include other large and tasty varieties. Dongkui is not only superior in size, but in flavor as well. Expect the fruits to get even larger as the trees grow bigger at the farms in the years to come!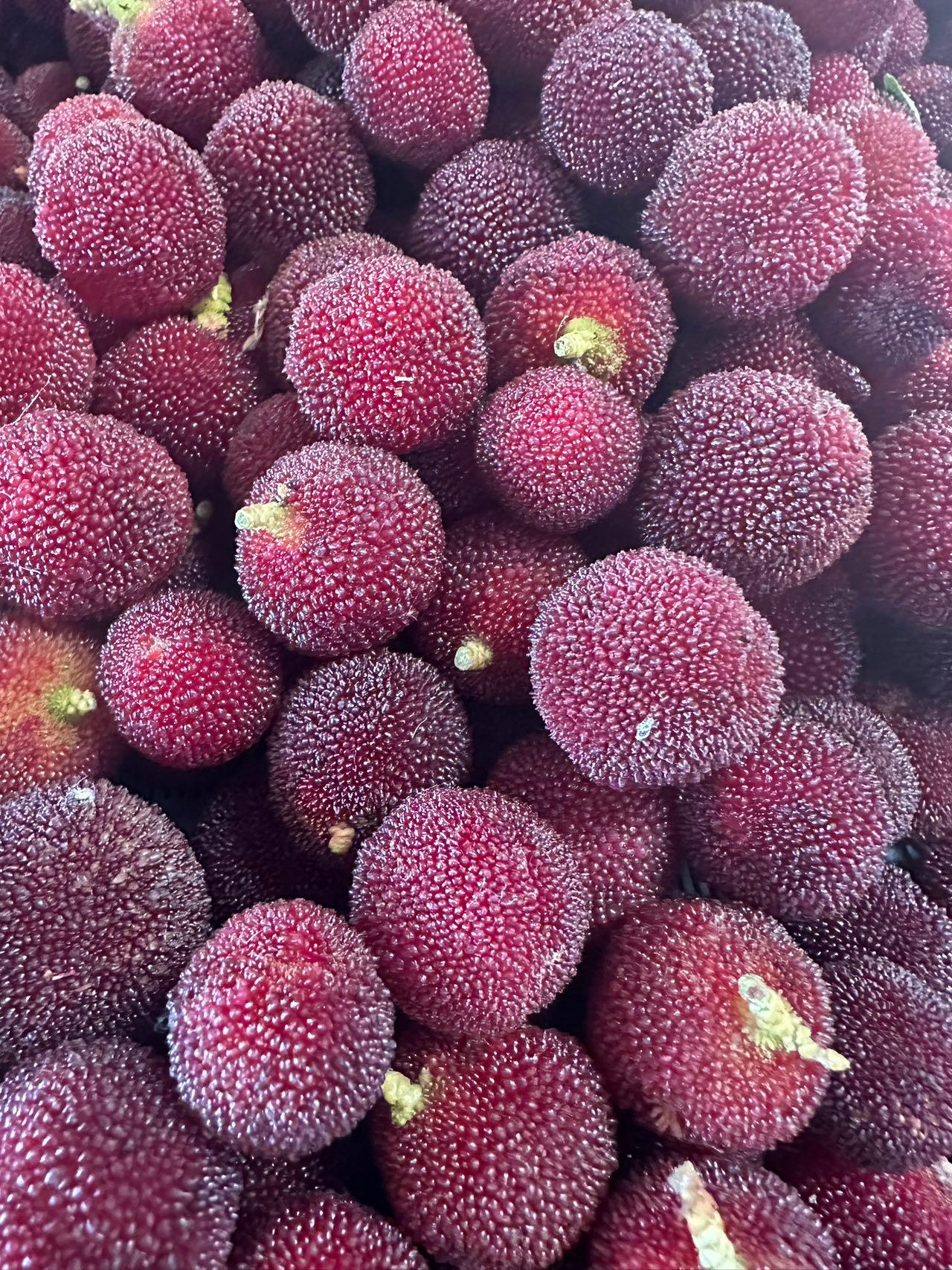 Sweet Violet
A great new addition to our Calmei fresh yangmei products, for you to enjoy! The "Sweet Violet" fruits have a similar quality as "Purple Pearl", but with larger size and an almost perfect spherical shape.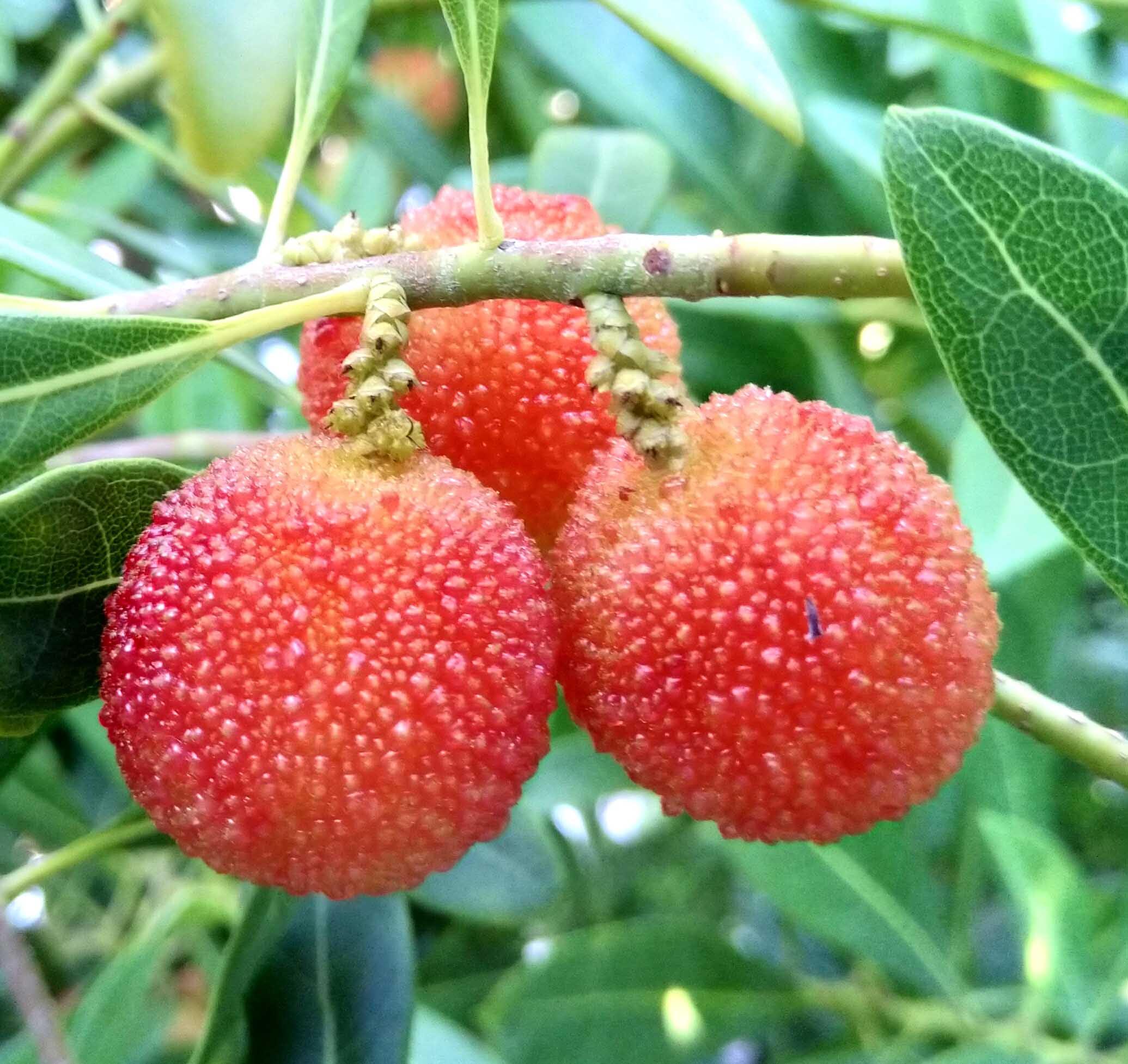 Crystal
Our "Crystal" yangmei is a creamy-white variety with light pink accents. Its unique color matched with a unique flavor has made it a very popular variety in its native country China. The refreshing taste is great to enjoy in the summer heat!